EPOS
Radleys have supplied high quality EPoS Systems to both the hospitality EPoS and Retail EPoS sector over the past 10 years. From single-till site to multi-site EPoS, we have developed our business …
Fashion EPOS
A specialist Fashion POS system designed specifically for independent clothing & footwear retailers with a comprehensive range of competitively price features including stock control, customer loyalty and E-Commerce.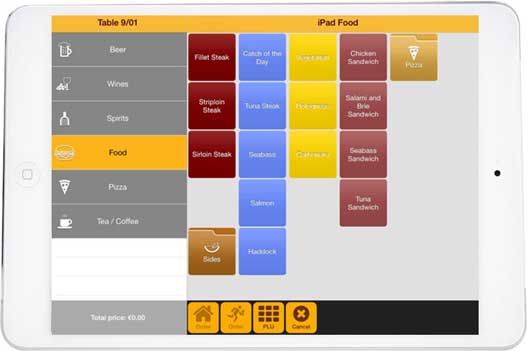 EPoS System Specialists
Radley Systems offer powerful, proven and easy to use solutions to the hospitality and retail sectors. With 40 years experience of supplying EPoS, we know what works and what our customers need – straightforward systems that help improve margins and simplify the work environment.
We also know how important it is for our customers to maximise the return from their investment and offer extensive training and 24/7 emergency support.
We can provide cloud based POS products with no long term contracts and reduce your capital spend on IT significantly.
With our systems you can access your data instantly from anywhere in the world from your phone or tablet.
When we were upgrading our systems we looked at several different EPoS suppliers but Radleys had the most extensive client base. Given the size of our site, we felt it was important to with an established provider. We spoke with several existing users and based on that feedback we were happy to appoint Radleys as our supplier. We have found the 24/7 support to be excellent and they have always been there to advise on how to get the best from our system
We were unhappy with the performance of our existing till system and decided to research alternative suppliers. Having viewed Radley's' system and compared it with others we appointed Radley's to install OneTap in October 2010. We felt the ease of use and power of reporting excelled our other available options. The installation went well and the support service has been second to none. I have no hesitation in recommending Radley's to anyone wishing to invest in a new till system
At Jessica's we have 13 discount shops around Munster, and use Chris and the team at Radley's for all our till needs. We find their service especially their after sale service to be fantastic.

We have been dealing with Radley systems for a number of years and find the service and product excellent. Before purchasing the software for our bar & cafe, Chris listened to our feedback and adjusted the end product to suit our needs. This was most helpful as every business has different demands and expectations from a given system. It is great to deal with a locally based business here in Cork and the after sales service has also been exceptional. While there haven't been that many reasons to call, when we did need assistance Radley's were there for us even after hours and at weekends. I would have no hesitation in recommending Radley systems to anyone as I feel the product and service that they promise is ultimately what they deliver.

I wish them continued success.