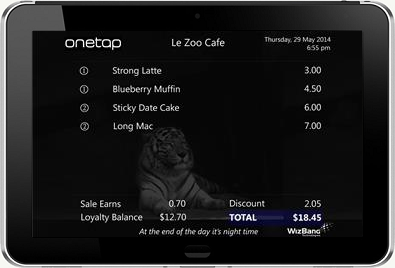 Build relationships with your customers

Increase repeat business

Improve customer satisfaction

Run loyalty across multiple sites
Gain more loyal customers
It is a truism that acquiring new customers costs you more and takes more effort than it does to keep your existing customers coming back.
By developing loyal customers, you can build sales and your business. Loyal customers are also crucial for building and sustaining your business's reputation.
Our loyalty software allows you to build a large pool of loyal customers quickly and easily. It assists you in compiling accurate information about your customers, whether you are a single site, a number of sites, or a large franchise group.
We can help you set up and tweak up any type of loyalty system and drive any kind of promotion in your business. This gives you the flexibility to decide how you would like to reward your customers for their loyalty. Our system adds to your existing vouchers and on the spot discounts for privileged customers, making it really easy for you to track, communicate with and reward your customers. Customers can sign up for rewards at the till to immediately start receiving points on selected items. Once points exceed a set limit set by you, customers can then redeem rewards such as discounts, credit or free items.
Member accounts
Our system features a wide range of membership account types from customer charge and tracking accounts to in-house/staff and VIP accounts.  This gives you all the tools necessary to look after each individual unique set of requirements.
Communication is everything
With our system you can create email and mail-merge campaigns using information you have gathered about your customers. You can filter customers based on such factors as their last visit, birthdays, anniversaries and their favourite food and beverage items. This allows you create marketing campaigns tailored to suit your individual clients.